Ranked Match

Play online with one button.

After the race, you will receive rank points according to the result.  

If you win against a stronger person, you will get a lot of points, and you will also get bonus points depending on the race.  

When points accumulate above a certain level, the rank (C- to A+) or class (Fairy to ???) increases.

Matching is usually done with people of the same class.  

If you wait in a vacant room, you will gradually match people from different classes.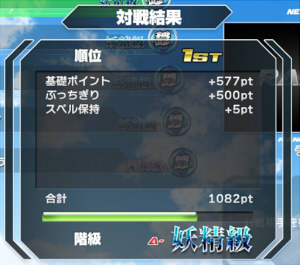 Bonus point example
Untouchable Lead
Goal well ahead of the runner-up
Every Day Drifting
Once-a-day bonus
Spells Hit
Five points each for the hit spell
No Damage
Never attacked
Big Comeback
First place finish after running last.
Not Over Until It's Over
Finished the race in last place.
And etc...

Disconnecting during race reduces your rank point.
Class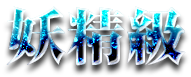 Title that somehow shows how much you play and how strong you are.
Faction


Title that somehow shows the winning rate in the game. You can see it only in the room.

Higher-ranking contestants are given special faction titles.
Free Match

You can make a room and play with someone.

If you put a password, you can play only with people you know.

In the free match, the host who the person made a room can select the course freely, and the start (pause) button can be used to start the match at any time.

In the room, you can choose rules by inputting up and down.  

Normal:Play with the same settings as usual.  

No Spells:Spell power gauge accumulates, but you cannot draw a spell card.  

Stoic:The amount of spell power gauge will be less than usual.  

Dynamic:The amount of spell power gauge is larger than usual.
About Cross-Platform Fights

You can play with the same network for both Doujinban, Steam version, and Switch version.

Save data is not shared. You also cannot migrate to another platform.